Deichmann to expand in Romania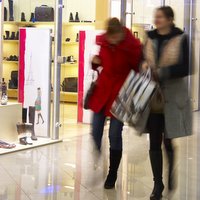 The Germany-based footwear retailer is expected to open seven new stores in the country during the current year
After having opened five stores in 2015, reaching a network of 74 locations, Deichmann aims to open 7 new locations in Romania.

The company has sold 2.87 million pair of shoes in Romania during the year of 2015, up from 2.76 million in the previous year, resulting in a 12% increase in the turnover generated in that market.

Deichmann SE, based in Essen (Germany), was founded in 1913 and is still 100% owned by the founding family. The company is a market leader in the European retail shoe trade and employs over 36 000 people worldwide. Branches are operated under the name of Deichmann in Germany, Austria, Bosnia-Herzegovina, Bulgaria, Croatia, the Czech Republic, Denmark, Hungary, Italy, Lithuania, Poland, Portugal, Rumania, Serbia, Slovakia, Slovenia, Spain, Sweden, Turkey and the United Kingdom. In addition, the group is represented in Switzerland (Dosenbach/Ochsner/Ochsner Sport), the Netherlands (vanHaren), the USA (Rack Room Shoes/Off Broadway) and Germany with Roland and MYSHOES.