Nike and University of Texas in record deal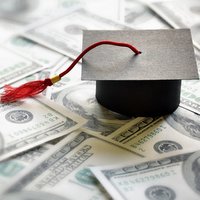 The University of Texas' Board of Regents approved a new contract between the school and Nike covering 15 years and worth 250 million US dollars

Once confirmed, the deal will become the biggest in college sports. To be confirmed yet is the inclusion of a signature line of apparel featuring former Longhorns basketball player Kevin Durant in the agreement.

During the summer the University of Michigan announced a 15-year with Nike, worth 169 million US dollars and said to be the largest contract in college sports at the time.

The new Nike's agreement includes cash payments, uniforms, footwear, promotional activities and a minimum of 22.5 million US dollars for non-athletic university initiatives. It should also include internships for student-athletes and royalty payments to Texas for products co-branded with Durant, a former Longhorns All-American who was the national player of the year in the 2006-07 season.