Publications
Certification and Innovation A World Footwear Guidebook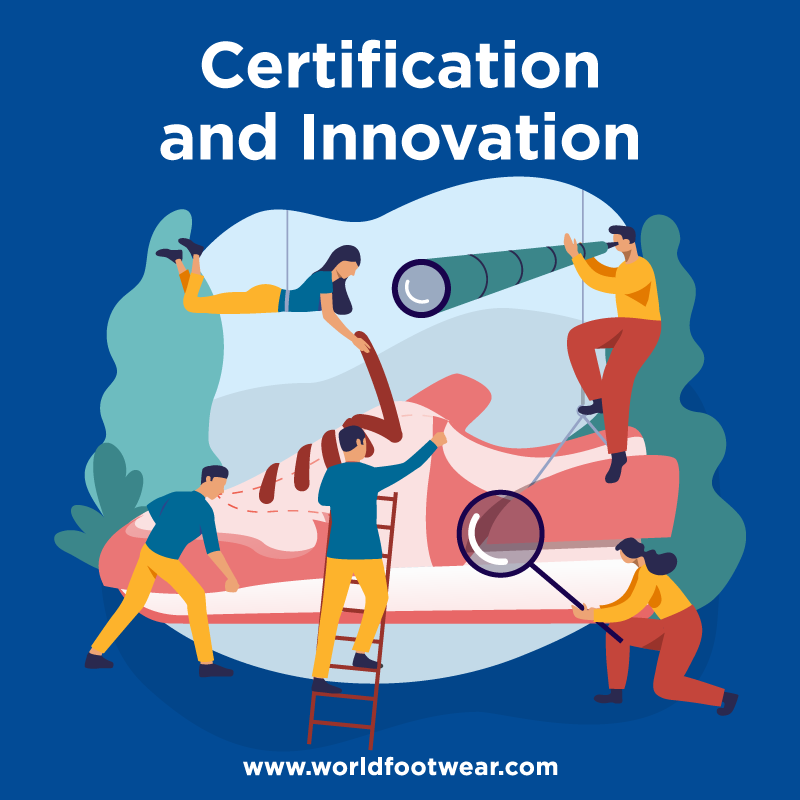 The high level of sophistication of the current world is causing a never-ending search for differentiation, also translated into innovation strategies supported by new technologies and information management, which allows unprecedented customisation solutions. These new approaches are facilitated by Standards, some more specific than others, which cover an increasing number of domains.

And this is the part played by Certification. In this new phase in which companies need to be different and use new strategies to continue to be successful, Standards are an essential and necessary support, with ISO 9001 as the great engine of globalisation of trade worldwide. However, other Standards begin to stand out, and this multiplicity of existing Standards can be an essential ally for the United Nations 2030 Agenda (Sustainable Development Goals).

In a global scenario of rapid and permanent evolution, the positive impact that Standards can have in supporting growth, competitiveness and innovation, irrespective of the nature or size of the organisation, is unavoidable. In this environment, the World Footwear launched a new Guidebook focusing on the main issues related to Certification and focusing with particular detail on the Standards most commonly used in the Footwear Cluster.

Contents
Framework
Standards and Footwear Cluster
State of the Art
Characterisation of the most relevant standards
ISO 9001
ISO 14001
ISO 26000 (and SA 8000)
ISO 45001
ISO 50001
ISO 56002
Certification in the World - some statistical data
Certification in the Footwear Cluster - some examples
Future Trends