Xperimental Shoes: overflowing creativity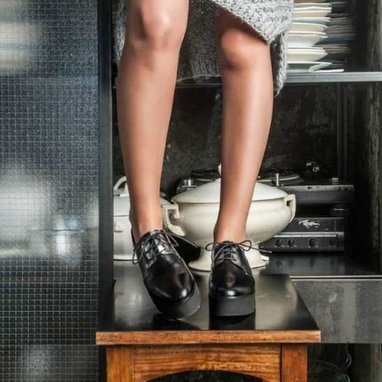 Célia and Ana Margarida are twin sisters, graduated in brand and product design and are the soul of all Xperimental Shoes footwear
The brand was created in 2012 in Portugal and is already sold in countries like Spain, Italy, Austria and Germany. The first showroom of Xperimental Shoes opened in 2015 in Matosinhos, in the north of
Portugal
, and opened up the creative world of the two sisters to the Portuguese public.
While Ana Margarida is engaged in brand communication, Célia is responsible for designing the models that are produced in S. João da Madeira, one of the historic regions for footwear production in Portugal. Despite the
joviality of the company
, Xperimental Shoes has already conquered a reputation. Known for the
craftsmanship
, the
chosen materials
and the
leather finishing
Xperimental Shoes offers reverent and avant-garde footwear following a path of
innovation
, while focusing on the primordial principles of
comfort, aesthetics and quality
.
The creative process is based on the research and analysis of trends, but there is something common in all brand collections the bold soles and the geometric shaped heels.
For more information about Xperimental please refer to the
brand's website
.