World Footwear Yearbook: 2014 edition is now available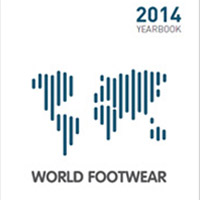 The new edition of the World Footwear Yearbook was presented at the GDS trade fair
During a press conference held yesterday in Düsseldorf at the GDS trade fair, APICCAPS (Portuguese Footwear, Components and Leather Goods Manufacturers' Association) revealed that the most recent World Footwear estimates for the 2013 worldwide production of footwear have crossed the 22 billion pair threshold for the first time.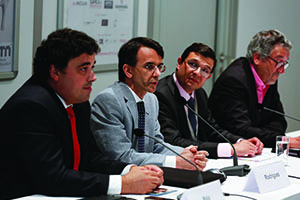 The World Footwear Yearbook, now on its fourth edition, offers a comprehensive picture of the footwear industry worldwide, focusing on trends and performance at international trade, consumption and production levels. Global information is enriched by dozens of individual country profiles, with an new record of 78 nations and territories under analysis.
To buy your copy of the World Footwear Yearbook please refer to the
store
section of the website.