Vietnamese brands aiming to conquer the local market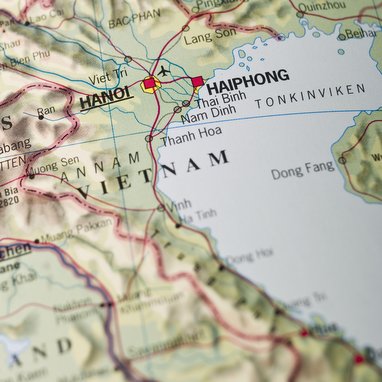 Although the number of local brands is still very low companies are looking to conquer the potential of a 92 million people market

Focusing on the
mid-range segment
and in the incorporation of design facilities some Vietnamese companies are now looking into creating and developing own brands that can compete in the local market. The strategy is to avoid the high-end segment of the market where the competition from major international brands is too strong.
With a population of 92 million people, in 2016 Vietnam consumed 157 million pairs, according to the
World Footwear Yearbook
, an average of only 2.1 pairs per person. If we take into consideration into the average GDP (Gross Domestic product) growth in the last 5 years, which reached 33.3%, the potential of this market should be considered.
So, local footwear companies are now looking into developing their own brands. Domestic companies have the advantage of being in the business for decades with
strong experience in outsourcing
for important foreign brands. Some of the brands now appearing are coming up with foreign names, such as Juno, Dolly and Mirrabella, learning with the experiences of brands that entered the market with Vietnamese names. These have faced the consumer's resistance to acquire unknow Vietnamese brands in a market where competition from foreign brands is significant.
According to the local brands, one to the major issues in this strategy will be the
lack of a retail network
, as small companies face high rents and are unable to guarantee a strong presence in shopping malls. Financing some of the local businesses to give them more access to the distribution network is important to reach the market and the consumers.