Vietnam footwear exports growing in most markets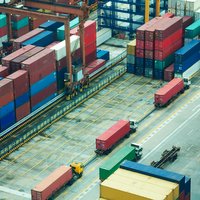 According to Lefaso, the Vietnam Leather and Footwear Association, using data released by the local General Administration of Customs, footwear sales abroad grew by 23.6% in the first 11 months of the year
Between January and November Vietnam exported footwear worthing 9.25 billion US dollars, of which 2.97 billion US dollars had the US as destination. This represented an increase of 26.1% in sales to a market that accounts for 32.1% of total exports of this product group.

Lefaso is mindful of the importance of the US market for their products and raises awareness of their members for the product safety standards existing in the American market aiming to result in sustainable consumption and protection of consumers by enhancing social responsibility of businesses. "A big challenge for exporters", Lefaso comments.

The second biggest exports market for Vietnamese footwear is Belgium to where 603.3 million US dollars were exported, growing by 32.3% compared to the same period last year. This market accounts for 6.5% of total turnover. Germany follows reaching 524.1 million US dollars, accounting for 5.7% of total turnover, and increasing by 34.8%. Although, it presented a relatively small turnover (11.1 million US dollars), the Finnish market had the highest growth rate in the past 11 months, with 201.6% over the same period.

In a total of 44 different destination countries for Vietnamese footwear, only 7 had negative growth rates in the first 11 months of the year, such as Ukraine (-20.1%), Sweden (-24.2%) and Norway (-34.6%). On the opposite side, markets standing out by their growth performance include Japan (up by 34.6%), China (up by 43.7%), UAE (up by 51.6%) and Poland (up by 70.7%).

According to Lefaso: "the strong growth in turnover in the US market due to the transfer orders of the major importers from China market to Vietnam by China's labor cost is increasing rapidly. Vietnam is also performing many bilateral, multilateral market accesses and benefits from these agreements have great attraction".