US based Brown Shoe with frozen sales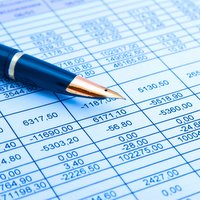 Brown Shoe reported net sales of 2,513.1 million USD in 2013, 1.4% up from previous reporting period; company's net earnings performance improved by 38.5% to 38.1 million USD.

Brown Shoe Company reported fourth quarter 2013 net sales of 600 million USD down 3.0% from fourth quarter sales of 618.7 million USD in 2012. For full year 2013, net sales of 2,513.1 million USD were up 1.4% compared to previous year. Net earnings for 2013 were 38.1 million USD, or 0.88 USD per diluted share, growing from 27.5 million USD and 0.64 USD. Gross profit margin for the fourth quarter rose to 40.2% (from 40.0% in the fourth quarter in 2012), and for the full year it improved from 39.9% to 40.4% in 2013.

The store chain Famous Footwear, operated by the group, reported 2013 full year sales of 1.528 million USD, a 0.9% year-over-year improvement, while annual operating earnings of 107.1 million USD were up 13.8%. For 2013, same-store-sale were up 2.9% over 2012. Wholesale Operations sales of 764 million USD (including 1.6 USD million of sales from exited brands) were up 5.3% over 724.9 million USD in 2013.

"Brown Shoe Company delivered a successful fourth quarter and 2013. We reported year-over-year operating earnings growth of 32.4%, while delivering a 2.9% increase in 2013 Famous Footwear same-store-sales. Our wholesale brands continued to make progress, growing sales 13.5% in the fourth quarter and 5.3% in 2013," said Diane Sullivan, CEO, President and Chairman of Brown Shoe Company. "We are looking forward to continuing to execute against our strategies to deliver increasing shareholder value, as we grow our retail and wholesale businesses in 2014."

"At Brown Shoe Company, we executed on our strategy in 2013 and improved our operating performance, delivering steady improvement toward our long term financial goals by driving sustainable profitability," said Russ Hammer, Chief Financial Officer of Brown Shoe Company. "For 2014, we expect to continue to deliver toward our long term goals, while balancing our realistic outlook in terms of the economy, the consumer and the weather - especially this early in the year. As a result, we believe we will deliver 2014 earnings per share of 1.45 USD to 1.55 USD, or a 3% to 10% increase over 2013." The US based company is forecasting consolidated net sales for financial year 2014 between 2.58 and 2.60 billion USD.

Brown Shoe Company is a global footwear company, with products available in over 1.300 Famous Footwear and Naturalizer retail stores operated in hundreds of major department and specialty stores, several ecommerce sites and retail websites. The company operates in three market segments: Family, Healthy Living and Contemporary Fashion, and presents a portfolio of roughly a dozen brands. Since the 2nd of February, Diane Sullivan is the Chairman of the Board, adding the duties to her role as CEO and President.

For more information about Brown Shoe please visit the website:
http://brownshoe.com/
Company profileName
Brown Shoe Company
Activity
Footwear company owning and operating a variety of market-leading footwear brands
Operations
Retail and Wholesale. ecommerce.

Portfolio of brands
Family: Famous Footwear, Famous.com and shoes.com
Healthy Living: Naturalizer, Dr. Scholl's Shoes, LifeStride and Ryka.
Contemporary Fashion: Sam Edelman, Franco Sarto, Via Spiga, Vince, Carlos Santana and Fergie Footwear.
Foundation year
Founded in 1875 and originally named Bryan, Brown & Company. Name changed to Brown Shoe Company in 1893
Founders
George Warren Brown and Alvin Bryan
Listing
NYSE
Stores
(as at the end 2013)
+1.300 Famous Footwear and Naturalizer retail stores (US, Canada, China)
Employees
(as at Feb. 2013)
14.100

Contact Information
Brown Shoe Company
St. Louis Corporate Headquarters
8300 Maryland Ave.
St. Louis, MO 63105
+ 314 854 4000