United Nude prepares retail push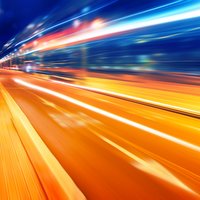 Anglo-Dutch footwear brand United Nude is planning to refocus as a lifestyle brand ahead of a retail push in the UK and abroad
United Nude closed its store at 80 Regent Street at the end of August after two years and it now plans to find a larger unit on the street, as well as additional stores in other London locations.

Co-founder Rem D Koolhaas recently flew to the UK from his base in China to look at potential units. At the time he commented: "The Regent Street store was too small for us, but we're looking there again for a new store, as well as in Soho and other streets. We do well in London because it's a city of tourists and they buy on impulse, especially when it's a unique product like ours."

Koolhaas founded the brand with Galahad Clark from the Clarks footwear family in 2009.

Now the brand is looking to broaden its offer by increasing the number of bags and leather goods and introducing watches, sunglasses and jewellery early next year, and the new stores are planned to feature a 50/50 product mix of footwear and lifestyle products, a change from the current split of around 90/10.

Following the closure of Regent Street, United Nude has a single store in the UK in Covent Garden, London and 10 outside the UK and is planning to open company-owned stores in Los Angeles and Amsterdam and franchise stores in Japan, China and Korea in 2016.