Unchanged retail revenue at Burberry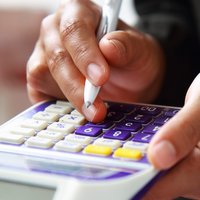 The iconic UK-based fashion house has reported a 3% fall in sales and flat retail revenues of 423 million British pounds in the first quarter. Implementation of a plan to drive revenue growth and improve productivity is underway
Christopher Bailey, Chief Creative and Chief Executive Officer, commented:" In what remained a challenging external environment, underlying retail sales were flat in the first quarter. In this context, we continue to focus on managing our business with agility whilst implementing the ambitious evolution of our strategies and ways of working we outlined in May, to position Burberry for long-term growth. These plans are now well underway and on track to deliver our financial goals. This progress, together with our recent management appointments, gives us real confidence for the future."

In the first quarter, in a challenging external environment and while facing underlying cost inflation pressures, retail comparable sales declined by 3%, with a similar performance in all three regions.

Totaling 423 million euros, retail sales in the first quarter were unchanged on an underlying basis and were up by 4% at reported FX (compares to 407 million US dollars in similar period in 2015).

Within Asia Pacific, Hong Kong showed some improvement compared to the fourth quarter, but continued to see a double-digit percentage decline in comparable sales. Mainland China comparable sales were broadly unchanged year-on-year, impacted by the evolution of the store portfolio in Beijing. Japan saw weaker tourism, offset in part by growth from domestic customers. Excluding Hong Kong and Macau, comparable sales in the first quarter in the region were positive.

In EMEIA, the UK, which is the largest market in the region, improved in the final weeks of the quarter, to deliver mid single-digit percentage comparable growth. Continental Europe remained depressed, with double-digit declines in sales to travelling luxury customers, in particular in France and Italy, offset in part by growth from domestic consumers in all major markets.

The Americas continued to experience uneven demand from domestic customers, while spend by the travelling luxury customer remained down by a double-digit percentage.