Burberry posts disappointing sales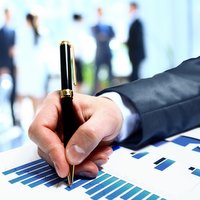 The luxury British-based brand reported a 1% decline in total revenue, reflecting negative growth in retail, wholesale and licensing. Such disappointing second-half sales let the company to warn on profit for the current fiscal year

Christopher Bailey, Chief Creative and Chief Executive Officer, commented: "In an external environment that remains challenging for luxury, we continue to focus on reducing discretionary costs and are making good progress with developing enhanced future productivity and efficiency plans. Meanwhile, brand momentum is strong, digital continued to outperform in the half and innovation in new products is resonating well with our customers."

Total revenue for the second semester of the fiscal year, ending on the 31st of March, totaled 1 410 million British pounds, down by 1%. Retail revenue in the same period reached 1 064 million British pounds, unchanged from similar period last year.

Asia Pacific registered a mid single-digit percentage decline in comparable sales in the period, consistent across the third and fourth quarters. Impacted by continuing weak footfall, comparable sales in Hong Kong declined by over 20% for the third successive quarter. Excluding Hong Kong and Macau, comparable sales in the second half increased by a mid single-digit percentage. Mainland China and Korea continued to show positive growth, as did Japan, where our total retail revenue in the year more than doubled.

In the second half, comparable sales in EMEIA were broadly unchanged year-on-year. Continental Europe slowed in the fourth quarter as sales from the travelling luxury customer, particularly the Chinese, declined year-on-year, offset in part by growth from domestic customers. The UK and Middle East remained difficult throughout the semestre.

The Americas saw a marginal decline in comparable sales in the second half, slowing in the fourth quarter. Demand from US domestic customers was uneven throughout the half, while spend by the travelling luxury customer remained down by a double-digit percentage.

Total wholesale revenue totaled 330 million British pounds, down by 1% but in line with the company's expectations. In the second semester of the year, licensing revenue totaled 16 million British pounds, declining by 50%, mainly reflecting the impact of the expiry of the Japanese Burberry licences.

For the new financial year 2017 net new retail space is expected to contribute low single-digit percentage growth to total retail revenue. Around 15 mainline store openings are planned, with a similar number of closures.

Burberry expects total wholesale revenue at constant exchange rates in the six months to 30 September 2016 to be down by around 10% (in the first half of 2015 total wholesale revenue totaled 305 million British pounds). This reflects significantly tighter inventory control by US wholesale customers, continued cautious ordering in other regions and the elevation of Beauty distribution in key markets.