Taiwan consolidates investment in Vietnam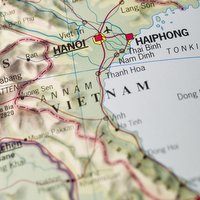 According to local authorities, in the first semester of the current year, Vietnam has seen an expansion in production scale of Taiwan-based footwear firms

According to local footwear association, Lefaso - Vietnam Leather, Footwear and Handbag Association, Taiwanese firms are investing in large-scale factories in the country's southern Binh Duong and Dong Nai provinces.

Pou Chen, a Taiwanese-based company and manufacturer for major international brand name companies, has several footwear-making subsidiaries in Vietnam with estimated annual export revenue of 1.5 billion US dollars. Pou Chen is expected to continue to consolidate production in Vietnam, also taking advantage of free trade agreements.

Several sources point out that since the beginning of 2016, PouSung Vina (Pou Chen subsidiary) has recruited thousands of workers, bringing Pou Chen workforce in Vietnam to nearly 22 000.

Other companies have been cited as examples of significant investment being made in the country, such as Vega Balls Vietnam under Taiwan's Yuan Chi Group (which announced plans to construct another plant some 32 400 meters' square in Vietnam) or Yuan Chi Group (which plans to build one more plant in Vietnam).

According to local authorities, in the first six months of 2016, Taiwanese investors had registered to add 525.3 million US dollars to several projects in Vietnam.

The local General Statistics Office estimates that in the first six months of the year, Vietnam has exported 6.349 billion US dollars' worth of footwear, up by 8.8% on a year-on-year basis.