Register to continue reading for free
Spain: third wave of the pandemic hits the country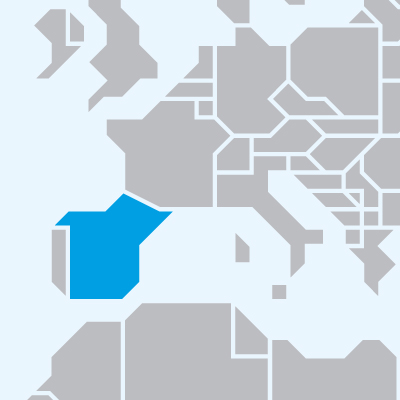 As the country is living another wave of the pandemic, we have spoken to FICE, the Federation of Spanish Footwear Industries to learn the latest about the impacts of COVID-19 in the Spanish footwear industry
Spain is facing the third wave of the COVID-19 pandemic and the country is living in State of Alert until the 9th of May. According to the Coronavirus data in each area in a given moment, the regional authorities decide the restrictions to be in place. Industry, distribution and schools remain open and functioning as usual in the whole country.

Contrary to what happened in March-May 2020 a total lockdown has not been imposed. A national curfew applies with different times according to the regions, with the main restrictions in place impacting the activity of bars and restaurants. In some areas, non-essential retail is also closed.

Given this scenario, FICE, the Federation of Spanish Footwear Industries, estimates that "30% of the retailers" will close, while they add: "Unfortunately, there is very little support from the government to the retail sector". And the problems are not limited to the retail segment, as although the footwear industry continues to operate as usual, their activity is facing a "lack of orders, driven by the international and domestic crisis, and the fact that due to the lockdowns, retailers are closed all over Europe".
The absence of international tourism movements is also impacting stores hard, and although the online business is growing, it will not compensate the drop in the traditional high-street retailers, with declines in the region of 40%, FICE adds.


30% decline in production in 2020
The Spanish Federation is estimating a drop of 30% for the footwear production in Spain in 2020. The impact of the pandemic is also expected to be very hard on the exports' figures for the total of the year. So far, in the first 9 months of 2020 exports dropped by 16.6% in quantity and 17.9% in value. Now, after the initial impact that COVID-19 caused, "Spanish footwear exports are slowing their decline".


COVID-19 numbers in the country
Spain has a population 47 million people, and since the outbreak of COVID-19 has reported more than 2.4 million positive cases of the disease, and roughly 54 640 deaths.



Footwear Industry in Spain
According to the World Footwear Yearbook (available
HERE
), Spain is among the world's top 10 exporters and importers of footwear. The Spanish footwear industry, mainly located in Valencia, enjoys worldwide significance, placing it among the top 20 producers. Last year exports fell while imports grew by 4% and 6% respectively. China is Spain's main supplier and imports from this source continue to grow at a significant pace. France and Italy are Spain's main exporting markets.