South Africa footwear imports with slight growth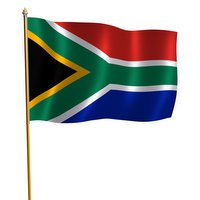 In 2013 South Africa footwear imports reached 211.1 million pairs valued at 948.8 million USD, growing 4.2% and 1.1% from 2012, respectively. Exports stabilized at 2012 levels

70% of all imported footwear by South Africa came from China; Vietnam (12%), Indonesia (6%) and Italy (5%) follow. There is a huge dependency from China and according to Paul Theron, Executive Director of SAFLIA, the Southern African Footwear and Leather Industries Association: "Imports from China result from buying strategies of retailers over whom we have no control. As an industry we are implementing a strategic plan based on quick turnaround and improved technology development in design, sampling and development of lasts and moulds. The effects have already started to be felt in 2013 with retail starting to source more from local production."

Over the last decade, South Africa footwear imports increased significantly, moving from 46 million pairs valued at 187 million USD in 2002, to 211 million pairs valued at 948.8 million USD in 2013. According to Mr Theron, such imports growth resulted from the change in the political climate: "Imports grew as sanctions were lifted and a normalised trade regime was implemented. The industry initially shrank significantly and then began to turn itself around. In addition a large "black" middle class began to benefit from a redistribution of income. This created huge consumer-led growth followed by a burgeoning debt problem."

The country imports mainly rubber and plastic shoes (36.5%) followed closely by textile footwear (36.3%).

On the exports side, the official numbers are underestimated by fact that South Africa trade statistics do not include trade movements with Botswana, Lesotho, Namibia or Swaziland, member countries of the South Africa Customs Union (SACU). Therefore, if we look into official statistics for 2013, South Africa footwear exports totaled 4.0 million pairs valued at 38.7 million USD, a 2.3% and 3.1% growth from 3.9 million pairs worthing 37.5 million USD in 2012, respectively.

According to Mr Theron the association has contributed in a strategic way to the development of the industry "and involves liaison with National Government on a range of issues – incentives, trade negotiations and development of a National Cluster that will focus on technology development, benchmarking, skills development and a testing laboratory."

As stated by Mr Theron, preliminary figures show that the domestic production has grown to approximately 57 million pairs in 2013 (approximately 14%).

The Southern African Footwear and Leather Industries Association has identified skills development, technology innovation, cost competitiveness, continuous improvement programmes as the main challenges the industry will face in the next few years.