Solid sales growth at Hermès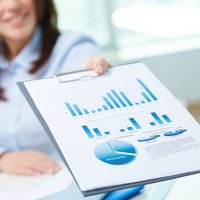 French-based company announced sales increase by 21% at current rates and 9% at constant rates. The group's consolidated turnover for the first semester totaled 2 299 million euros
Excluding the positive currency impact, turnover's growth for
Hermès
would amount to 9% in the first semester, with sustained increase in the second quarter, in the order of 22% at current exchange rates and 10% at constant exchange rates.
Turnover's increase was registered in all regions of the world during the first semester. Japan's performance, at solid two digits rate (+20%) resulted from a "selective distribution network". Asia excluding Japan maintained its dynamism growing by 7%, despite the difficult context in Hong Kong and Macau. Growth in America reached 10% and in Europe +7%.
Hermès
highlighted the remarkable growth of the leather goods and saddlery category, with turnover up by 14%. According to the French-based group, development has been supported by the ramp-up of the production capacities of the two new sites that opened in Charente and in Isère in June, as well as by the construction project for two new production units in Franche-Comté.
The ready-to-wear and accessories division benefiting from the success of its latest collections, grew by 8%. The silk & textiles business line turnover grew by 5% and the perfumes line by 4%.
Bearing in mind the results by the end of June, the French-based group highlighted the favourable exchange rate evolutions which resulted in positive impact on the turnover of roughly 224 million euros.
Despite economic, geopolitical and monetary uncertainties around the world, the medium-term objective for
Hermès
is to increase the turnover with constant rates is in the area of 8%.