Singapore with imports growing at 2 digits and with exports consolidation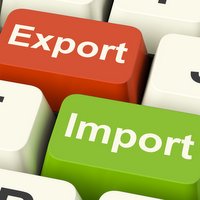 79.6 million pairs of footwear valued at 670.0 million USD entered the country in 2013, with imports growing both in volume (6.9%) and value (13.6%). Exports consolidated during last year

In 2013, 80% of total Singapore imports come from one of the following countries: China (37%), Italy (17%), Indonesia (11%), Vietnam (9%) and Malaysia (6%), revealing some concentration in terms of the origin of foreign footwear entering that Asian country.

Average price paid by Singapore for imported footwear reached 8.41 USD, 22.0% up from 6.89 USD paid, on average, during the previous year. Looking into the top 20 countries of origin for foreign footwear, the higher average price is paid for shoes coming from Switzerland (214.7 USD) and France (89.9 USD).

In 2013 Singaporean imports reached 670.0 million USD, growing 13.6%, and continuing the growth trend registered in previous years while recovering intensity of growth (28.7% in 2010, 16.4% in 2011 and 5.3% in 2012).

On the exports side, 31.5 million pairs were sold abroad, valuing 326.7 million USD. 45% of Singapore total exports have Indonesia (28%) or Malaysia (17%) as destination. Japan (6%) and Thailand (5%) follow, and then Australia, United Arab Emirates, Vietnam, Republic of Korea and Philippines with a 4% share each. The performance in these markets in 2013 was mixed, with Republic of Korea, Japan, Philippines and United Arab Emirates with two digits growth, respectively 28.3%, 27.1%, 18.7% and 16.5%, while Indonesia (8.2%), Malaysia (7.2%) and Australia (2.4%) had more modest increments. Vietnam (-14.6%) and Thailand (-2.1%) presented some deterioration in 2013, loosing importance as destination markets.

In 2013, value of Singaporean exports grew by 8.8% which follows significant growth rates registered in previous years, yet with declining intensity: 35.1% in 2010, 16.8% in 2011 and 5.6% in 2012. The rate for 2013 could indicate some recovery of the intensity of growth.

The average price for Singaporean footwear in 2013 reached 10.39 USD, a 12.7% increase from the 9.22 USD in 2012.