Shoemakers in Quanzhou with a 10% rise in business orders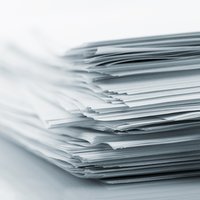 According to the China Leather Industry Association (CLIA) during the first half of the year, many manufacturers in the Quanzhou area had an increase in their orders

CLIA's announcement is based in a Quanzhou municipal report which claims the output value and volume in footwear industry and apparel in the region has recorded a double digital growth, a trend which "has been consecutive for several months".

Well-known Chinese companies are listed in the press release: "The sales revenue in the first half reported a 28.3% rising in Anta Group, big groups of 361 Degrees, Qiaodan and so on saw a growth of above 10%, a group of shoemakers has accessed to global footwear brands supplying chain and starting to make shoes for the world brands."

The same source attributes this good performance to the promotion of a "creation strategy by local government", who in 2013 has spent 52.25 billion yuan on technical innovation, and more 38.49 billion yuan in the first seven months of the year, 32.3% above previous year' spent.

A few days ago, CLIA has also announced that sales of shoes in China in the first half of 2014 increased in value by 9.6% year on year, reaching more than 50 billion US dollars.

According to the same source, exports of shoes during the six-month period had a volume of 5.3 billion pairs, an increase of approximately 0.2%, with its value increasing by 12.2% year on year, reaching 24.5 billion US dollars. CLIA confirmed that out of these total, 438 million pairs had leather uppers, with a value of 5.9 billion US dollars (up by 15% in volume and 19% in value).