Retail sales increase by 4.4%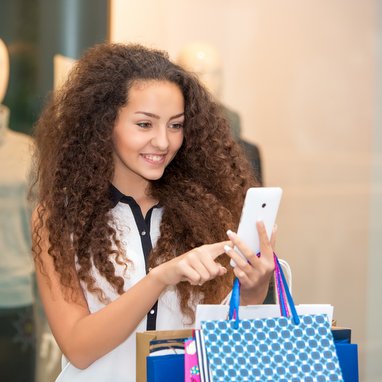 According to the FDRA, Footwear Distributors and Retailers of America, quoting the National Retail Federation, February retail sales increased by 4.4% year-over-year as the economy continued to grow. The numbers exclude automobiles, gasoline stations and restaurants
"Consumers are still in the driver's seat", commented the National Retail federation (NRF) Chief Economist Jack Kleinhenz, adding: "Month-to-month comparisons don't tell the whole story because of seasonal adjustment factors, but the three-month moving average and other year-over-year numbers are better indicators that reflect how sales are really increasing.
It's still too early to draw conclusions
about the impact of tax cuts, but extra money in shoppers' pockets should help as the year goes forward. With
consumer confidence and employment growing, economic fundamentals are favorable for spending to expand in the coming months
."
The three-month moving average was also up by 4.4% over the same period a year ago, and the results come as NRF is forecasting that 2018 retail sales will grow between 3.8% and 4.4% over 2017.
The
February numbers won back a slight monthly dip seen in January
, which declined by 0.2% from December, coming off one of the best holiday seasons in years, but was up by 5.4% year-over-year.
NRF's numbers are based on data from the US Census Bureau, which said overall February sales –including automobiles, gasoline and restaurants – were down by 0.1% seasonally adjusted from January but up by 4% year-over-year.
Some specifics from key retail sectors during February include:
• Online and other non-store sales were up by10.5% year-over-year and up by 1% over January seasonally adjusted.
•
Clothing and clothing accessory
stores were up by 5.2% year-over-year and up 0.4% from January seasonally adjusted;
• Sporting goods stores were down by 3.4% year-over-year but up by 2.2% from January seasonally adjusted.
For more information please refer to the
FDRA website
.