Puma announced sales down by 3% in 2013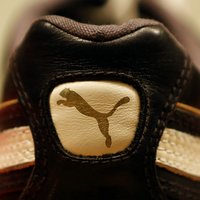 Puma's consolidated sales for 2013 declined by 3% currency adjusted to around 3 billion euros, and company's gross profit margin decreased to 46.5%. For the fourth quarter, Puma consolidated sales at 698 million euros, a 4.7% currency adjusted decline.

Group sales in the fourth quarter remained under pressure, declining 4.7% currency adjusted and 13.2% in euro terms from 805 million euros to 698 million euros. According to the statement issued by the group, this was mainly driven by weakening currencies in Japan, Russia, Turkey and various countries in Latin America. In the EMEA region sales declined by 7.6% currency adjusted to 226 million euros, notwithstanding solid sales growth in Russia and Turkey. Also the Americas and Asia / Pacific regions were hit with decreasing sales (3.5% and 2.8% respectively), despite solid performances in the USA and Canada and India's continued growth across multiple categories (running, training / fitness). Mexico and Chile had high declines, after previous strong performances.

Company's full year consolidated sales declined 3.0% currency adjusted and 8.7% in euro terms to roughly 3.0 billion euros. Sales in the EMEA region decreased by 4.4% currency adjusted, with weak French and Italian markets partially offset by strong performance in the UK. In the Americas, sales fell slightly (0.7% currency adjusted). A decrease of 4.0% hit sales in Asia / Pacific, as deterioration in Korea and Oceania was only partially offset by increases in India.

Performances by segment varied, with footwear sales declining by 8.6% currency adjusted to 1.37 billion euros in 2013; apparel fell slightly by 1.2% currency adjusted to 1.06 million euros and accessories registering an increase of 9.7% currency adjusted to 549 million euros. Puma's full year gross profit margin declined from 48.3% to 46.5%, mainly driven by footwear gross profit margin, which reduced from 46.5% to 43.7%.

Björn Gulden, Chief Executive Officer of Puma commented: "2013 has been a challenging year for Puma and there is no doubt that we have issues in terms of lack of brand heat, commercial products and desirable distribution."

In 2014 Puma wants to reposition itself as a true sports brand, while launching its new brand statement Forever Faster with a global media campaign announced as the company's biggest image operation in the last decade. Signing with one of the world's top football clubs (Arsenal FC) and Italian footballer Mario Balotelli, as well as extending the partnership with athlete Usain Bolt are part of the strategy. Puma says they will focus on launching high performance product innovations, and leverage its positioning in sports to sell sports inspired lifestyle products. In addition to the consolidation of its brand awareness and upgrading product engineering, PUMA identifies as key to achieve success, the improvement of retailer's relationship and the replacement of lower tier distribution with higher tier distribution. The company is forecasting flat sales in 2014, but with improved revenue quality, assuming minor inflation and currencies stability, the product mix should change favorably due to sourcing improvements. PUMA believes 2014 will be a turnaround year for the company, whit the brand re-establishing in the market place and bringing it back to a path of profitable and sustainable growth.

PUMA is one of the world's leading sports brands, designing, developing, selling and marketing footwear, apparel and accessories. Over the years they have been offering performance and sport-inspired lifestyle products in categories such as Football, Running, Training and Fitness, Golf, and Motorsports. It engaged in exciting collaborations with renowned design brands such as Alexander McQueen and Mihara Yasuhiro. The company distributes its products in more than 120 countries, employs more than 10,000 people worldwide, and is headquartered in Herzogenaurach (Germany).


For more information about the Puma please visit the website:
http://about.puma.com/

Company profileName
Puma SE
Activity
Designing, developing, selling and marketing footwear, apparel and accessories.
Operations
Performance and sport-inspired lifestyle products in categories such as Football, Running, Training and Fitness, Golf, and Motorsports
Portfolio of brands
PUMA, Cobra Golf and Tretorn
Foundation year
1924
Founder
Rudolf Dassler
Stock
Listed for official trading on the Frankfurt and Munich stock exchanges
Stores
(as at 31.12.2013)
111 subsidiaries directly or indirectly controlled by PUMA SE
Employees
(as at the end of 2013)
10.982
Contact Information
PUMAVision Headquarters
PUMA SE
PUMA WAY 1
91074 Herzogenaurach
GERMANY
Phone: + 49 9132810
Fax: + 49 9132812246
info@puma.com