Portuguese leather goods with booming exports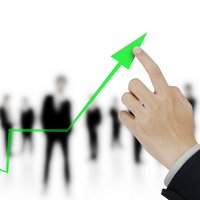 During the last 4 months sales abroad increased significantly. Two digits growth was registered across all regions

Sales of Portuguese leather goods to other countries during the period January 2014 – April 2014 totaled 46 911 million euros, up 44.1% from the 32 548 million euros posted in similar period last year.

The European Union is still the main destination for Portuguese leather goods, as 64.5% of total sales abroad have an EU country as destination. This geographic region registered total growth of 35.7% in the first four months of 2014, when compared to similar period last year.

Other European countries outside the EU are the most dynamic in terms of growth, with an overall variation rate of 158.5%, mainly driven by the performance in the Turkish market.

The Americas region is the one presenting the more modest performance, with a global growth rate of 14.8%, mainly impacted by declines in the US (-47.1%) and Canada (-42.2%).

By country, the main markets are: Spain (8 694 million euros) and France (7 233 million euros), followed by Angola (3 678 million euros), Morocco (3 480 million euros), Turkey (2 623 million euros) and Germany (2 232 million euros).

This excellent set of results recently announced by APICCAPS, follows the outstanding performance registered by the sub sector in the last few years. Between 2008 and 2013 total exports of leather goods grew by 124.0%, from 51 076 million euros in 2008 to 114 387 million euros in 2013. A shining performance, mainly driven by the growth of exports to European countries (up by 137.9%).

Vasconcelos & C.ª. Lda, one of the most important Portuguese leather goods companies, confirmed they are currently exporting a significant part of their production, with clients mainly located in Europe. They underline the Japanese market as an interesting trade partner, where they sell their own brand Belcinto. Ceancarel, another important player in the industry in Portugal, is currently producing for national and international clients, with most of these based in Europe. T Michael and H&M are some of the clients on their portfolio. Industry known how and skills mastery obtained through the years are certainly some of the factors explaining the success of the Portuguese leather goods abroad, and the search of manufacturing capacity in Portugal by worldwide famous brands, such as the luxury brand Louis Vuitton.