Portuguese Lavoro introduces ecological sole made from air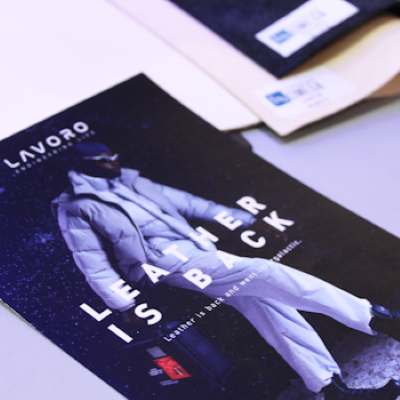 The Portuguese professional footwear brand presented a new ecological sole resulting from the combination of gas and TPU with a better mechanical performance
At the A+A professional footwear fair in Düsseldorf, Lavoro presented itself to visitors from all over the world with a new positioning of commitment to the professional footwear of the future, unveiling, to this end, several innovations, on the border of science fiction.

The disruptive SpaceTrip range is the focus of this business message that explores the conquest of space. Whether in shoes or boots, its futuristic design lines are reinforced by the innovative Super Critical Foam process, the supernova technology for producing soles, which represents a revolution in professional footwear engineering. With improved mechanical performance, lightness and better energy return, the Space Grip sole, produced with this innovative technology, is responsive, provides a spring effect with each step, guarantees uniform dispersion of impact forces during walking, excellent shock absorption, stability and reduced fatigue in day-to-day work.

This innovative Space Grip sole foam is formed by the conflagration resulting from the combination of supercritical fluid (a gas, nitrogen, for example, exposed to high pressure and temperature conditions) and polymeric material, TPU. It is a foam with a fine, extremely uniform microcellular structure that provides a perfect combination of performance, comfort and sustainability: composition with air, 100% recyclable, 80% less material consumption, no added chemicals, lower energy consumption, less waste, and lower C02 emissions.

Alongside the SpaceTrip range, Lavoro exhibited at A+A three of the main missions it has developed over the last year, which represent innovations capable of revolutionizing professional footwear.
Monitoring plantar pressures
Named Augmanity, this project was developed in partnership with BOSCH, the University of Aveiro and Centi. It allows the production of a model of professional footwear that incorporates electronic components for monitoring plantar pressures, which favours the activation of arterial, venous and lymphatic circulation and the well-being of the end user. It also has a fall detection system associated with it.



Footwear for diabetics
Therapeutic footwear with intelligent materials adapted to the condition of the diabetic foot, with monitoring of clinical parameters. It aims to prevent lower limb injuries and avoid amputations.



Podiatry at the service of footwear
Understanding the anatomical differences between female and male feet gave rise to this project. With the increase in the number of women in technical professions, it has become clear that it is not enough to produce professional footwear in small sizes. Thanks to Spodos, a Lavoro department specialized in podiatry and biomedicine, the company sought to understand the anatomical differences between female and male feet, as well as their influence on body posture, to reinvent professional footwear for women: elegant, more stable and morphologically adjusted options.



Leather is back
With the launch of several proposals, Lavoro will also be at the forefront of the defence of leather footwear. Healthy and without treatments with heavy metals or chromium, with traced production and 100% biodegradable, responsible leather is capable of guaranteeing, according to the administrator, high-quality and durable products. "Once the toxicity problems of leather have been overcome, imagination is the only limit to its use. And even when conquering space, it is an unavoidable material, due to its unique properties", argues Teófilo Leite, administrator of ICC – Industries and Commerce de Calçado, SA, which owns the Lavoro brand.




About the brand
The Lavoro brand belongs to ICC – Indústrias e Comércio de Calçado, SA and aims to lead the Portuguese production of professional footwear for the most diverse work environments. From industry to forestry, including logistics, firefighters, security and militarized forces. The company, which has a turnover of 20 million euros per year, has an ongoing investment of 5 million euros, focused on the renovation and expansion of facilities, production with photovoltaic energy, robotization, digital cutting, automatic sewing and injection robotics with material recycling.







Source and Image Credits: apiccaps.pt