Portuguese footwear exports up by 11%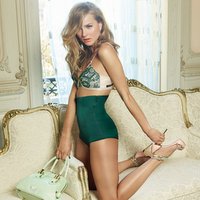 Since the beginning of the year and until the end of July, Portuguese footwear exports reached 1 134 million euros, continuing with the two digits growth

According to APICCAPS, the Portuguese Footwear, Components and Leather Goods Manufacturers' Association, during the first seven months of the year the industry managed to increment sales abroad by 11%, growing from 1 018 million euros in 2013 to 1 134 million euros in the current year.

Notwithstanding the good performance in the European Union markets (to where exports grew roughly 11%), the Portuguese footwear has most distinguished itself in other markets outside the Union, with global growth over 15%.

Two digits' expansion across several markets was registered during the period, with countries such as Saudi Arabia (+149%), Hong Kong (+155%), China (80%) and the United States (77%) registering growth rates that deserve to be highlighted.

Analysing the monthly performance of the sector in July, total footwear exports reached 255 million euros, up by 8% from the 235 million euros registered in July 2013.

According to the Portuguese association: "These numbers reinforce the recent performance of the industry which has grown abroad more than 40%, over the past four years", and are the result of a strategy to diversify away the destination markets, as one of the goals of the Portuguese footwear industry is to deepen the presence in new markets, so that extra EU exports represent 20% of the total sales abroad by 2020.

As reported by APICCAPS, is not just the exports dynamic that currently characterize the industry, but also employment growth. More than one thousand new jobs have been announced last month and will be implemented throughout the current year. As stated by the association "the industry's strategy is to improve the ability to respond rapidly, focusing on direct contact with customers".