Pitti Uomo with record-breaking edition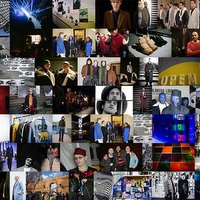 The organization of the Florence-based trade fair has announced another record-breaking edition event. 1 219 brands attended Pitti Immagine Uomo

The final attendance figures confirm the trend registered during the fair: a total number of buyers that nearly reached 24 800 (+4% compared to one year ago), 8 800 of which from abroad (+2.5%) and 16 000 Italians (+5%). The total number of visitors reached 36 000.

According to the trade fair the great international success of this edition in terms of attendance was driven by the double digit growth of almost all the European markets: Germany (+14%), Spain (+20%), Holland (+14%), United Kingdom (+9%), Switzerland (+12%), Belgium (+17%), and France (despite a small drop in attendance, the number of stores rose by +3.5%).

A good performance from Northern Europe buyers and excellent results from Ireland (+50%), the Baltic countries and the Ukraine (+34%) must be underlined as well.

There was also significant growth from the United States which, in terms of the number of stores, rose by 8% and Japan confirmed its high figures as did Korea.

"We are very pleased with this edition of Pitti Uomo", stated Raffaello Napoleone, CEO of Pitti Immagine, adding: "because of the extremely positive atmosphere you could feel around the stands and see on the faces of all the protagonists. There were lots of new ideas in the collections presented by our exhibitors, as well as in the highly popular special events held around town as well as in the Fortezza. We are looking to the future with confidence and in the knowledge that Florence and Pitti Uomo continue to be the top places to be on the map of world fashion".

The Top 20 foreign markets of this edition were: Germany (932), Japan (841 buyers), Spain (758) United Kingdom (639), Turkey (557), Holland (529), France (468), China (396), Switzerland (389), Belgium (307), United States (282), South Korea (278), Austria (184), Russia (182), Sweden (172), Greece (158), Portugal (150), Denmark (127), Norway (86) and Canada (74).