Pinterest expands shopping features to more countries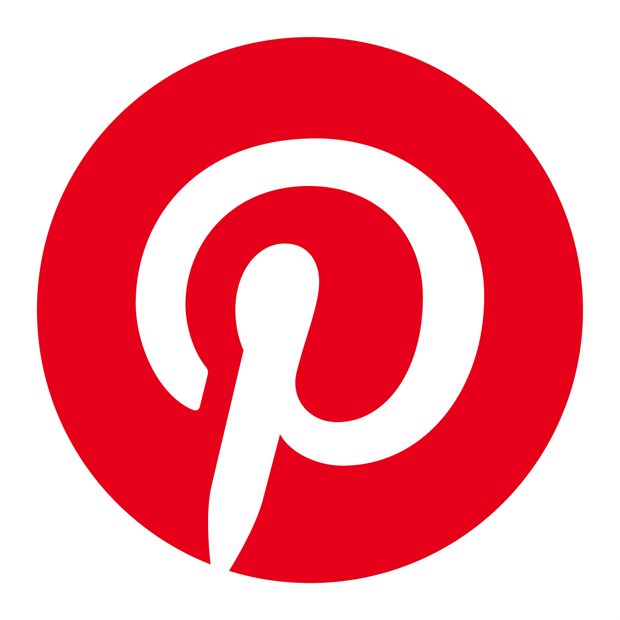 Social network Pinterest announced the expansion of their shopping attributes to Australia, Canada, France and Germany. The shopping features were available first in the US and UK
<![if gte mso 9]> According to Pinterest, "people are already saving ideas and products they love on Pinterest, and we know that they're over 7x more likely to purchase products they've saved (Pinterest Internal Data, May 2021)". The same source quotes research that shows that "giving people the time to consider and enjoy shopping like they can on Pinterest—vs. rushing them to purchase—results in significantly higher spend": people who visit Pinterest weekly outspent non-Pinners by twice every month and have an 85% larger basket size. (Source: Dynata for Pinterest, US, April 2021).
And this explains the focus on launching Shopping List, a way for Pinners (Pinterest users) to have their Pins (items) automatically saved in one place, making it easier for them to come back and shop the items they've been eyeing when they're ready to buy, just like they would in their favourite local shops. Pinners will also be notified when they can get a good deal on products, they've saved with price drop notifications.

Available first in the US and UK, Shopping List will be coming to Australia, Canada, France and Germany later this year.

Pinterest is also expanding its newest suite of merchant tools for retailers of all sizes, with the launch of the Verified Merchant Program in the UK, Australia, Canada, France and Germany, as well as of shop tab on profile, and product tagging in Australia, Canada, France and Germany.

"People have always come to Pinterest to shop - they use Pinterest to discover new ideas and actively consider what to do or buy to bring those ideas to life. We want to help users to find products just right for them and feel confident that they've made a solid choice from reputable merchants with a seamless shopping experience. We're excited that Pinterest users in more countries will now be able to go from inspiration to purchase anywhere on Pinterest, bringing us one step closer to our goal of making every Pin easy to shop", commented Dan Lurie, Global Head of Shopping Products at Pinterest.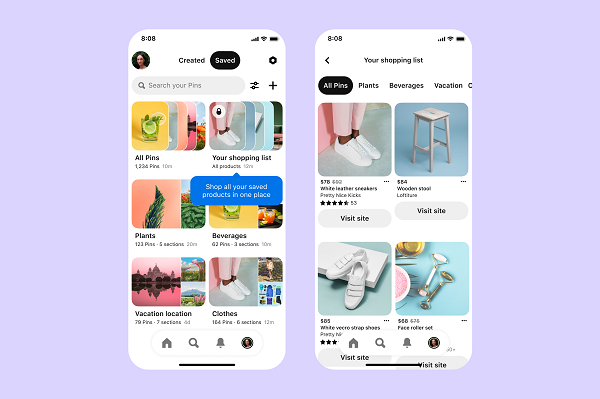 New Ways to Shop on Pinterest
Pinterest will have available several ways for Pinners to shop:


- Shopping List: this new shopping feature will allow Pinners to easily access all the product Pins that they have saved on Pinterest in one place and find key information such as price, reviews and shipping in an even grid to compare products and make purchase decisions. Pinners will also be informed of any price update on these products thanks to price drop notifications; This option is only available in the US & UK, coming soon to Australia, Canada, France and Germany;


- Shop from Search: when users come to Pinterest to search for ideas like "summer outfits", they'll find a shop tab with 100% shoppable results;


- Shop with Lens: Pinners can take a picture using the Pinterest camera and run a visual search for similar in-stock home decor and fashion products;


- Shop from Pins: By tapping on a Pin, users will be shown the products and shoppable categories that are featured in the image. Through visual search technology, Pinners can shop the aesthetic of the Pins that inspire them;


- Product Pins: when users discover products they love, we will show additional details like price, shipping, and reviews directly from the retailer so they can learn more and decide whether they want to buy;


- Shopping Spotlights: with the feel of a personal stylist and the look of an editorial magazine;


- Shop from Boards: Pinners can see a dedicated Shop section on their boards, featuring in-stock product ideas from and inspired by their saved content.