New Generation: Meet Rafic Daud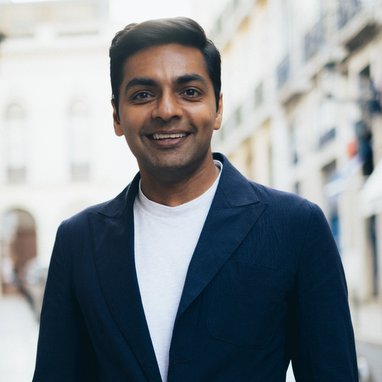 A project created to break the established norm, Undandy is an online based footwear business focused on customized shoes. Get to know Rafic Daud, who was behind the concept

In 2015, a project breaking all the established barriers was born. A footwear brand exclusively selling online and without a set collection. Focused on customization, the brand's designers are the customers themselves. Going to Undandy's website is all it takes to create a unique pair of shoes. One will find thousand combinations to choose from.
Currently, Undandy is sold to 140 countries, with approximately 60% of the sales going to the US.
How did you decide to embrace a project in the footwear sector?
I had no experience at all in the footwear sector or ecommerce. Actually, here the technology just exists to facilitate the shoe conception process to the client. After questioning ourselves why wouldn't it be possible to create custom-made shoes in the same way it's possible to customize cars, for example, the concept emerged naturally. As Portuguese, we were aware of the incredible production quality of the footwear and thus, we work with a shop with third generation shoemakers, in São João da Madeira.
Undandy's business model is substantially different from what exists in the sector. Tell us a bit more about it?Undandy's true innovation is clearly is business model
. Through our online platform, we're able to involve the costumer in the design process of its own shoes. On a world increasingly focused on the masses, exclusivity is becoming crucial and our customers values the possibility of that because they will never again have problems looking for the shoes they want. On the other hand, we're a native digital brand, which means, we were born and live only in the digital world, for now. The whole process happens on the screen, which allows us to reach consumers worldwide with a completely different speed.
For more information about Undandy please refer to the
brand's website
.