New carbon-based desiccant will keep footwear fresh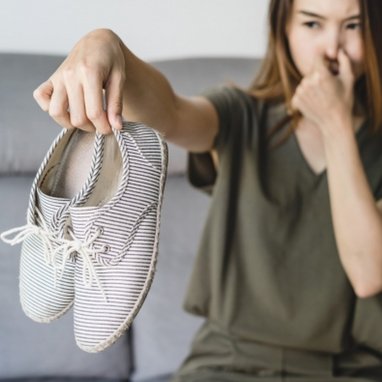 A team of Australian researchers has discovered a new super-efficient drying agent made up of graphene oxide to be integrated in shoe soles to control odour and moisture
Familiar with the little packets you find everywhere, from packages of electronics to shoe boxes? They contain silica gel, a desiccant that keeps moisture and fungal growth away. Well, silica gel might soon be substituted by graphene oxide, whose desiccant properties are being studied by a team of researchers at University of New South Wales (UNSW), in Australia.
This carbon-based material is twice as absorbent as silica gel, which is currently the industry standard. It is based on graphene, an extremely thin form of carbon, and made up of layers of graphene oxide. The high absorption and desorption rates are due to the high capillary pressure of the laminates and tunnel-like wrinkles on their surfaces. By fine-tuning the spaces between layers, it is possible to obtain desiccants for various applications.

But the real question is, why is this important for the footwear industry? Because the team lead by Dr Rakesh Joshi of the UNSW School of Materials Science and Engineering has been investigating the integration of the drying agent into the inner soles of shoes, so as to control odour and moisture. Since the moisture absorbed by graphene oxide (about 0.58 grams of water per gram of graphene oxide) can be released back into the atmosphere by the use of household appliances , footwear could be "recharged" regularly to keep it fresh. This would solve the problem of shoes smelling bad without having to wash them or buy specialized deodorants.

Finally, the adoption of the new desiccant would be convenient from an environmental viewpoint as well. Indeed, it only needs energy-saving low temperatures to discharge moisture and can thus be used over and over again. On the contrary, the heating necessary to regenerate conventional drying agents is often very expensive. With graphene oxide, the energy intensity required for desiccant regeneration would, therefore, be greatly reduced.
Image credits: Shutterstock