Most consumers ignore emails from retailers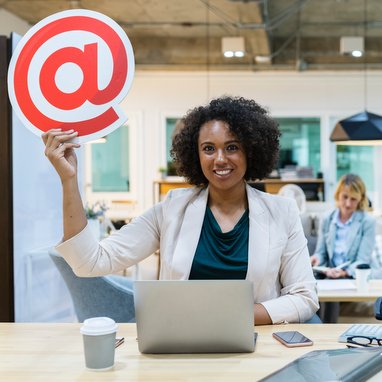 Email remains one of the most dominant forces in digital marketing for retailers, with 47% of consumers rating email as their most preferred media channel for brand communications, according to a new study from Yes Lifecycle Marketing. However, many messages are ignored
For its Surviving the Retail Apocalypse report, Yes Lifecycle Marketing surveyed over 1 000 consumers of all ages and concluded that email remains one of the most dominant forces in digital marketing for retailers, with 47% of consumers rating email as their most preferred media channel for brand communications.
This channel is far ahead of others used for brand communication, such as display advertising (preferred by 17% of respondents), text message (14%), mobile app (12%) and social media (10%).
However, many marketing emails go ignored, mainly due to inbox overload (55%), irrelevant product recommendations (50%), uninteresting or unhelpful content (41%) and emails that don't include discounts or free shipping (33%), while just 9% said they don't ignore emails from retailers. Other reasons included that the email arrived at the wrong time, a lack of personalization, over-personalization or content that was difficult to navigate, the study said.
Despite these concerns, 42% said they do not unsubscribe from the email lists and give the subject line at least a moment of attention while scanning their inbox. Other reasons for not unsubscribing include wanting free stuff (32%), too busy to hit unsubscribe (18%), can't find the unsubscribe button (15%) and the unsubscribe process has too many questions (12%).

The in-store experience is important but things are changing, the Yes Lifecycle Marketing study reported. Ninety percent of consumers buy items in stores at least monthly, and 60% said they go to the brick-and-mortars to see products in person. Among the suggestions for refreshing the store experience are camera-ready murals and pop-up displays for younger customers who are likely to share them on Instagram.
The mobile shopping environment is where retailers have the greatest chance of appealing to younger consumers, per the report. It's also a place to communicate to them while they shop in the physical store. For example, 57% said they've used a retail app in-store; 65% of those shoppers use mobile to redeem coupons; 57% of users look for coupons while in-store; and 46% are searching for products that are on sale.

Photo by rawpixel on Unsplash