Lively atmosphere and positive balance at Pitti Uomo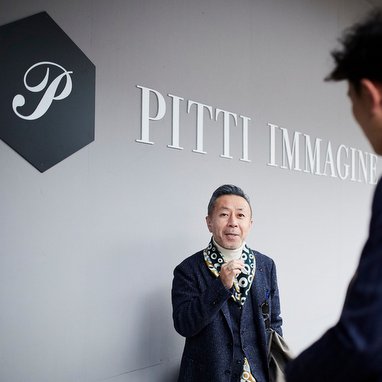 The latest edition of the Italian trade fair received 36 000 visitors and closed the program with a positive balance and strong satisfaction with the atmosphere
According to the organizers, the 93rd edition of the Pitti Immagine Uomo ended with excellent results. An edition that recorded a significant increase (+2.5%) compared to last January, with total of almost 25 000 buyers at the show (over 600 more than a year ago), and a total number of visitors who exceeded the 36 000 threshold.

"It is a very positive balance, in the numbers and in the atmosphere of great vivacity that we have experienced in these days", commented Raffaello Napoleone, Managing Director of Pitti Immagine, adding: "Once again I want to emphasize the great work done by exhibiting companies, research, innovation, manufacturing excellence and the stylistic quality that they have been able to express in their collections. The feedback collected in warm tells of a great dynamism in the Fortress - at the center of a complex (but promising) system of construction sites that will change the road network of the entire area - and in the city. Along with all this, of course, there is also a strong satisfaction with the number and importance of the buyers present: all the best international shops and department stores and the most important online shops. A rich and multi-faceted calendar of events and special projects, anniversaries and international premières, as well as many initiatives aimed at promoting emerging brands and young designers will strengthen the satisfaction and positive aspects of the event. A new international fashion season started in Florence, and he did it in the best way ".
Presence of foreign buyers recorded growth of 4% (over 9 200 in total international buyers), with excellent performances from Korea (+14%), Russia (+31%), France (+3.5%), the Netherlands (+15%), Japan (+3%), the US (+20% in the number of stores), Turkey (+23%), Austria (+8%) and Portugal. The numbers for the Italian market also grew (+1.5%), which stood at around 15 750 registered buyers.
The ranking of the 15 most important markets of Pitti Uomo witnessed the return to the first place of Japan (823 buyers), followed by Germany (816), United Kingdom (604), Holland (575), Spain (565), Turkey (472) , France (429), China (320), Switzerland (307), Korea (302), United States (301), Russia (273), Belgium (255), Austria (176) and Sweden (171).