Kurt Geiger looking for another owner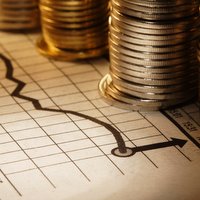 International press is claiming that the luxury footwear group has hired Goldman Sachs to evaluate new ownership options
It has been announced that Kurt Geiger's management and their owner, the US–based private equity firm Sycamore Partners, have hired bankers at Goldman Sachs to explore the sale of the business or part of it. These rumors appear less than an year after the last buyout of the high end shoe retailer.

The price of the fashion label, which is now moving into children's footwear, is unclear? although analysts said it could be in the region of 300 million pounds. This amount in reoughly in line with last year's estimated sales figure.

Preparations for another transaction could take several months, with Kurt Geiger expected to appeal to private equity firms for investing in the luxury goods and retail industries, as well as international fashion houses.

In addition to hundreds of concession operations, Kurt Geiger sells its own brands? such as Carvela, in more than 70 stores around the world.

Kurt Geiger's first shop opened on London's Bond Street in 1963. It was only in 2007 that the first significant overseas expansion occurred, with the branding going into mainland Europe and the Middle East. In the following year Graphite Capital, a private equity firm bought it from Barclays' buyout arm in 2008. The brand was then bought by US-based fashion company Jones Group, in 2011 in a deal worth 215 million pounds. Issues at Jones resulted in a deal with Sycamore in April 2014.