Kurt Geiger to enter children's footwear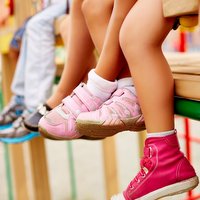 The US-based footwear retailer is expanding into the children's footwear market and will take over the children's footwear departments in Harrods and Selfridges
The company announced their new collection will include the creation of mini version of some of its most successful styles. The items will be suited for children, from new born to 11 years old kids.

To support this, the brand will take over the children's footwear businesses in Harrods and Selfridges this summer. Part of the plan is a new store concept and the introduction of more than 20 new brands. Kurt Geiger also plans to launch a dedicated multi-brand and own-brand kids' website.

"We are used to working incredibly closely with the buying and management teams in both Harrods and Selfridges to ensure their ladies and men's shoe offer is entirely reflective of their fashion business, and it's natural to extend our partnership into their children's shoe assortment," stated Chief Executive Neil Clifford, adding: "Multi-branded footwear buying and retailing is what we do every day, and it's exciting for us to be challenged by a whole new category."

Kurt Geiger was acquired by Clifford as part of a management buyout, backed by US investment firm Sycamore Partners, in April 2014.