Itaflex, 4 decades with the footwear industry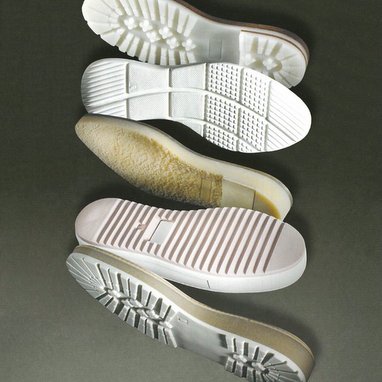 Founded in 1980, ITAFLEX is a renowned Portuguese-based company, which manufacturers shoe soles and has been supplying the footwear industry for almost 40 years of existence

With a staff of 70 highly skilled employees, Itaflex works towards a daily production of 10 000 pairs of shoe soles per day. The company's main activity is the manufacturing of components in EVA, SBR and TR.

Besides shoe soles, and since 1998, ITAFLEX includes in its product portfolio other items such as technical pieces for sanitation, baby carriage wheels, wheelchairs and helmet applications.

With almost 4 decades of experience in the footwear industry, Itaflex guides its activity by the highest standards of excellence, always ensuring the raw materials used are of superior quality and assuring maximum efficiency in the service. By combining the accumulated know-how of generations with constant research for the development of modern and comfortable products, Itaflex ensures successful business partnerships.

Located in the north of the country, in Felgueiras, one of the historic regions of the footwear industry, the company is proud to respond quickly and efficiently to the needs of its domestic and international clients, which is facilitated by this proximity to its partners.