Indonesian Footwear Exports may fall 10 % this year (2013)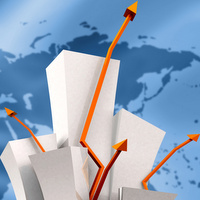 According to Indonesian Footwear Association the value of the nation's footwear exports can fall 10% this year. This break can be caused by the troubles of global economy, and by labor unrest and higher wages as well as the troubled global economy.

The president of the Indonesian Footwear Association – Eddy Widjanarko – said the United States, Japan and Europe still are Indonesian footwear manufacturers' key consumer markets. Although, Dubai, and countries in Latin America can be potential markets to invest.

Eddy also warned that "Buyers won't want to buy with our new higher prices and our production costs keep climbing". According to him, some producer wouldn't be able to accommodate the rising in production costs. Therefore would end up rising prices, resulting in reducing the size purchases or even fully ping of orders.

"With the current conditions, how can the government count on the footwear industry to contribute much to the economy? I don't expect any investment this year as long as there are no improvements" Eddy said.

In 2012, according to president, Indonesian footwear exports were recorded at $3.5 billion, 6 percent higher than 2011. Eddy projected that Indonesians would spend $1.54 billion on footwear this year. However, he said that producers were also struggling to survive on the local market, projecting that around 50 percent of footwear sold on Indonesia, this year, would be imported.

Many Indonesians prefer cheaper imported footwear, especially from China, as the country's market remained dominated by low-income consumers. Eddy also reveal that circulation of illegal footwear remained a huge problem in Indonesia, with people looking to the black market for cheaper goods.

Although, there have been some encouraging signs so far this year in terms of future relationships with trading partners. Recently, Indonesian government reached an agreement with Denmark, with officials targeting the doubling of trade between the two countries over the next few years. Actually, Denmark is one of Indonesia's main export markets.
According to Word Footwear Yearbook 2012, Indonesia footwear industry is among the most important in the world, and is on the world's top 10 producers and exporters. In 2011, USA was the main market for Indonesian footwear.