Iceland signed a free trade agreement with China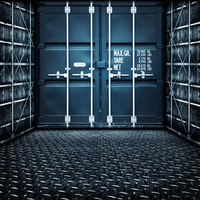 Iceland became the first European country to sign a free trade agreement with China, allowing Beijing to position itself strategically in the Arctic region. Iceland will sell its expertise in geothermal energy in China, in order to deepen relationships and expand trade between the two countries.
The Icelandic Prime Minister - Johanna Sigurdardottir - said in an interview that "it's important for Iceland to conclude pacts like this to strengthen trade after the economic collapse."
The agreement between the second largest economy and the state of the North Atlantic, which in 2008 was in a state of economic collapse, increases the strength of business transactions and, presumably, "the interest among Chinese and Icelandic companies that are cooperating in geothermal energy".
The treaty was signed during a visit of the Icelandic Prime Minister to the Chinese capital, after six years of talks between Beijing and Reykjavik.
"This is a marker in relations between China and Iceland," said the Chinese premier, Li Kepiang. "It is also a sign of a deepening in our relationship, especially our economic relation, which was elevated to a new height," he said.
China has expressed interest in having a more important role in the Arctic region, having submitted the application for permanent observer status in the Arctic Council, a part belonging to eight members and holding regular meetings to discuss issues about the area.