Hong Kong exports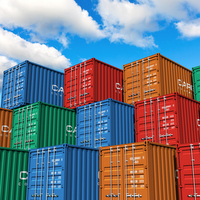 "Hong Kong imports and exports figures show parallel evolution over the last decade, reflecting its role as the platform for mainland China international trade." This is a conclusion of the World footwear Yearbook 2013.
In 2012, Hong Kong's exports decreased in quantity by 48.2 million pairs, corresponding to 13% less. In value exports decreased by 9 %.
The USA was the biggest market for Hong Kong in 2012, with 313 thousand pairs exports, less by 13 % compared with 2011.
Similarly, imports decreased in quantity by 42 million pairs, corresponding to 281 million USD. Curiously, China is the main import market, and accounts for almost the entire amount of imports (407 000 pairs of 425 imported from around the world).
Hong Kong's exports and imports consist mainly of leather footwear. However, during 2012, this type of product suffered a major break, with negative growth in both.