Gallery Shoes closes stable edition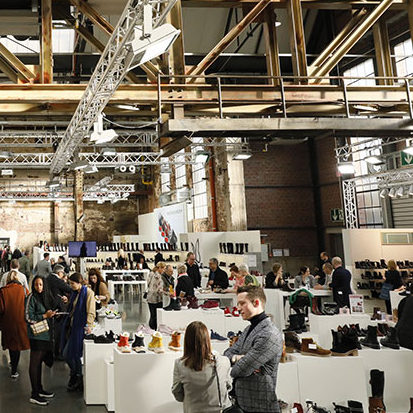 Around 400 exhibitors, 65% of whom were national and 35% international, showcased around 600 brands at the latest edition of Gallery Shoes, which took place in Düsseldorf
In addition to Germany, Austria and Switzerland, the professional visitors primarily came from the Benelux countries, as well as Russia, Denmark, Finland, Sweden, the south of Europe and the USA.

"Consistent with previous events, we are concluding Gallery SHOES with a stable performance", sums up Ulrike Kähler, Managing Director of IGEDO Company and Project Director, adding: "The Sunday started out somewhat quieter than expected. But this was balanced out by the very busy Monday, which was confirmed not only by the official visitor counts, but also the personal experiences of exhibitors such as Dott. Giovanni Lacatena from Wortmann Schuh Holding."

Gallery SHOES is being listed as "the leading German trade fair" and according to Brigitte Wischnewk, President of the BDSE (Federal Association of the German Shoe Retail Trade): "This event is not to be missed," said si during the HDS/L press conference.

"We have reached a point where other national and international events are arranging their dates around ours. Whether Micam or the events of the ANWR: Düsseldorf is well and truly back on the international map. And Gallery SHOES is playing an integral part in that. This is also demonstrated by the fruitful cooperation with foreign associations. And due to the cooperation with the association of FICE (Federation of Spanish Footwear Industries) alone, this time Gallery SHOES attracted 80 Spanish exhibitors," says Ulrike Kähler. "For the future we're going to continue working on similar joint international projects."
Carl-Josef Seibel, Chairman of the German Federal Association of the Footwear and Leather Goods Industry, confirmed that the overall mood is positive, despite the very serious situation of an almost 50% drop in the number of German specialist retail stores in the past 15 years.