Friendly Fire opens first store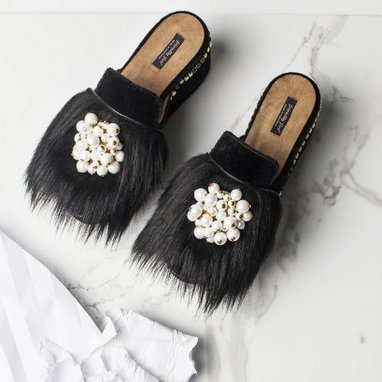 The Portuguese brand of footwear, focused on inspiring women to express their personality through their bold products, is now opening their first own store
Born in 2015
, under the creative direction of Alexandra Castro Marques and Ruth, the brand combines disruptive design with the savoir faire of a Portuguese footwear factory with decades of experience, to offer a different range of products.
Reflection of the
cheerful and irreverent personality of their creators,
Friendly Fire shoes result in non-consensual collections, inspired by the unlikely combination of colors, materials and textures.
With the brand's products available in more than
2 dozen selling points
, the time has come to have an own store. The chosen location was in
Funchal, Portugal.
The disposition inside the store reminds a mega closet, a dream to be in for most women. Inside we can find the "Botanic Hot", the new collection by Friendly Fire, inspired by the Madeira island.
Friendly Fire new store is open from Monday to Friday all day and on Saturdays it opens in the mornings.
For more information about Friendly Fire please refer to the
brand's website
.