French Clergerie files for receivership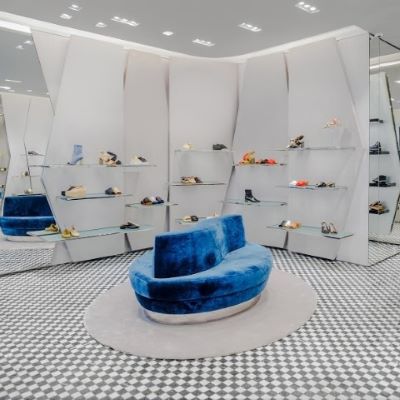 As the relaunch under the new parent company French Legacy Group in 2020 failed to get off the ground due to the long-term effects of the pandemic and war in Ukraine, the luxury shoe brand filed for court protection
"The situation at Clergerie Group was very fragile at the time of our takeover, and the impact of the pandemic and situation in Ukraine was a double shock. We hit a wall with the decrease of traffic in stores, longer lead times and delays in deliveries from suppliers", explained the French Legacy Group (FLG) President, Jerome Espinos, to the WWD magazine.

Founded in 1981, the brand was sold in 2011 by the designer and founder, Robert Clergerie, to First Heritage Brands, an investment fund of the Hong Kong-based Fung family. In 2020, the French Legacy Group, which falls under the Swiss-based Mirabaud Asset Management and its subsidiary, Mirabaud Patrimonie Vivant, took over the company.

Espinos had hoped to spotlight the "Made in France" label and grow Clergerie in Asia, but supply chain problems, particularly in China, derailed his ambitions. He is expecting now to find a new financial structure and seek new investors.

Clergerie owns a factory in Romans-sur-Isère, France, - which employs 60 artisans - and 12 stand-alone stores across France, Brussels, Geneva, Switzerland, Los Angeles, London, Madrid, New York City, and Tokyo, and is present as well in key department stores globally. For now, the brand's 150 employees worldwide are not expected to be affected.

Source: wwd.com

Image Credits: retaildesignblog.net