Fraudulent shoe imports cause losses to Sri Lanka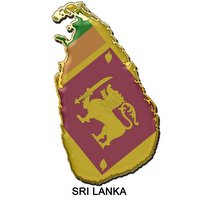 The local footwear association is calling for the authorities' intervention to minimize the impacts of illegal and undervalued footwear imports impacting the industry in Sri Lanka
Local manufacturers alerted to a massive foreign exchange loss, in the region of 112.5 million US dollars each year, resulting from what they have called as fraudulent imports. They added they are unable to compete with cheap imports coming from India and China.

The Sri Lanka footwear industry is now calling for an import duty increase to safeguard the domestic industry, arguing that the authorities should help stopping the dumping of imported shoes. Local manufacturers have submitted a memorandum to the Finance Ministry claiming the re-introduction of the previous duty structure for footwear imports (in place until November 2011), which applied a duty of 30% on CIF Value or Rs. 100 per pair (roughly 0.70 euros) whichever is higher.

It has also proposed to introduce a new import duty for shoe upper imports in addition to the prevailing import duty of 30% and to allow duty free import of quality accessories not manufactured locally on the recommendation from the Ministry of Industries (similar facility already in place for leather).

Mr P.G.D.Nimalasiri, President of the Sri Lanka Footwear & Leather Products Manufacturers Association has told the World Footwear: "For last three years we have been trying to get our proposals implemented but failed. Mass producing countries are flooding the market causing an impending collapse of the industry. If the authorities can implement our proposals soon and take some measures to curb illegal imports, certainly footwear manufactures will have a better future."

The Sri Lanka Footwear & Leather Products Manufacturers Association estimates that the local industry has more than 30 000 direct employees through 1 500 large, medium and small enterprises. The same source estimates that the Sri Lanka's annual footwear requirement is approximately 40 million pairs, and recent estimates seem to indicate that the market share of local manufacturers has fallen to 50% from 80% in 2012, with an similar increase in imports.