Foot Locker reported 8.0% growth in net income during 2013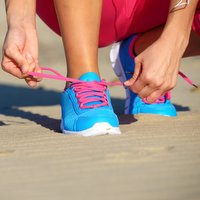 The New York based athletic retailer Foot Locker, Inc. reported fourth quarter net income of 121 million USD and full year income of 429 million USD

Total fourth quarter sales increased 4.6% to 1.791 million USD compared to 1.713 million USD in the last quarter of 2012. For the full year of 2013 total sales increased 5.2% to 6.505 million USD, the highest level of sales recorded by the company as Foot Locker, Inc. compared with sales of 6.182 million USD in the previous year. Reported net income was 429 million USD, an 8% increase from 397 million USD in 2012. The group generated its fourth consecutive double digit percentage increase in annual earnings per share, 10.5% from 2.58 USD in 2012, reaching 2.85 USD in 2013.

"The driver in achieving our best-ever financial results was the excellent execution by our team of the many initiatives we have underway," said Ken C. Hicks, Chairman of the Board and Chief Executive Officer of Foot Locker, Inc., adding: "While we accomplished a great deal in 2013, we have many more opportunities to improve the business further. We believe these opportunities, such as the children's business, our store banner.com development, the expansion of shop-in-shops in partnership with our vendors, and the improvements we are making in our assortments, should continue to drive our performance to new heights for the next few years. Specifically for 2014, we believe we can build on our momentum and generate a mid-single digit comparable sales gain and another double digit percentage increase in earnings per share. Looking out longer term, we have opportunities such as our store remodel programs, expansion in Europe, technology investments, a growing team sales and services business, and our women's business that we believe will enable us to reach our long-range financial and operational objectives." Lauren B. Peters, Executive Vice President and Chief Financial Officer, added: "The Board has also authorized a capital expenditure program in 2014 of 220 million USD, based on the successful results to date of the store remodel and other capital initiatives we have underway".

Mr. Peters also said the strong financial position enabled them to authorize a double digit percentage increase in the quarterly dividend, to 22 cents per share. Foot Locker, Inc. shares were last traded at 46.13 USD on the NYSE Euronext (28th March 2014).

Foot Locker, Inc. is a leading global retailer of athletically inspired shoes and apparel. Headquartered in New York City, the company operates more than 3.300 retail stores in more than 20 countries in North America, Europe, Australia and New Zealand under various brand names. The company operates in two segments: Athletic Stores and Direct-to-Customers. The Athletic Stores segment is an athletic footwear and apparel retailer whose formats include Foot Locker, Lady Foot Locker, Kids Foot Locker, Champs Sports, Footaction, and CCS. The Direct-to-Customers segment includes Footlocker.com, Inc. and other affiliates (such as Eastbay, Inc. and CCS), which sell to customers through Internet websites, mobile devices, and catalogs.

For more information about Foot Locker, Inc. please visit the
company's website
.