Foot Locker disappointed with results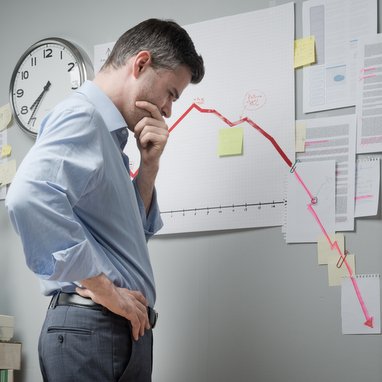 The New York-based specialty athletic retailer announced second quarter comparable-store sales decreasing by 6.0% and total sales also falling by 4.4%. Foot Locker confirms disappointment with this new set of results
Richard Johnson, Chairman and Chief Executive Officer commented: "While we believe our position in the market for premium sneakers remains very strong and our customers continue to look to us for compelling new athletic footwear and apparel styles, sales of some recent top styles fell well short of our expectations and impacted this quarter's results. At the same time, we were affected by the limited availability of innovative new products in the market. We believe these industry dynamics will persist through 2017, and we expect comparable sales to be down three to four percent over the remainder of the year."
Mr. Johnson continued saying the company is obviously disappointed with the results for the quarter and dedication to work on strategies to quickly adjust operations to a changed retail landscape is required. In this context it will be key to work with the vendor partners to identify and capture new trends faster.
Net income for Foot Locker's second quarter totaled 51 million US dollars, or 0.39 US dollars per share, compared with net income of 127 million US dollars, or 0.94 US dollars per share in the same period of 2016. This result included a 50 million US dollars pre-tax litigation charge related to a recent appeals court decision in a lawsuit against the Company involving the conversion of its pension plan in 1996.

Second quarter comparable-store sales decreased by 6.0% and total sales decreased by 4.4%, reaching 1 701 million US dollars this quarter, compared with sales of 1 780 million US dollars for the corresponding prior-year period. Excluding the effect of foreign currency fluctuations, total sales for the second quarter decreased by 4.3%.


Year-to-date sales were 3 702 million US dollars, a decrease of 1.7% compared to sales of 3 767 million US dollars in the corresponding six-month period of 2016. Year-to-date, comparable store sales decreased 2.6 percent, while total year-to-date sales, excluding the effect of foreign currency fluctuations, decreased by 1.1%.