Fifth consecutive year of record earnings for Foot Locker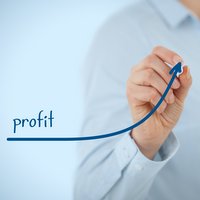 The New York-based specialty athletic retailer, reported financial results for its fourth quarter and full year. Again, outstanding results marked the performance of the company

"In 2015, we continued to deliver outstanding financial performance across channels, geographies, banners, and product categories", commented Richard Johnson, President and Chief Executive Officer, adding: "We began the year by introducing a revised strategic framework and priorities, as well as elevated long-term financial objectives. I could not be more proud of the progress the team has made developing leadership positions in so many areas of our business."

Mr. Johnson added that the company expects to elevate the financial performance in 2016 by generating a mid-single digit comparable sales gain and another double digit percentage increase in earnings per share.

For the fourth quarter Foot Locker reported net income of 158 million US dollars. This equates to earnings of 1.14 US dollars per share, an increase of 13% over earnings per share of 1.01 US dollars for similar period last year.

Fourth quarter comparable-store sales increased by 7.9%, with total fourth quarter sales growing by 5.0% and totaling 2 007 million US dollars (1 911 million US dollars in 2014). Excluding the effect of foreign currency fluctuations, total sales for the fourth quarter increased by 8.8%.

For full fiscal year 2015, the company reported net income of 541 million US dollars (3.84 US dollars per share), compared to net income of 520 million US dollars in 2014 (3.56 per share US dollars).

In 2015 the company generated its sixth consecutive double-digit percentage increase in annual earnings per share and its fifth consecutive year of record earnings as Foot Locker, Inc. Total sales increased by 3.6% in 2015 and reached 7 412 million US dollars, the highest level of sales ever recorded by the company as Foot Locker, Inc. Comparable-store sales increased by 8.5% in 2015.

During 2015 Foot Locker opened 111 new stores, remodeled or relocated 209 stores, and closed 151 stores. As at the 30th of January the company operated 3 383 Stores in 23 countries in North America, Europe, Australia, and New Zealand. In addition, 48 franchised Foot Locker stores were operating in the Middle East and South Korea, as well as 16 franchised Runners Point stores in Germany.