Europe and North America represent 37% of world consumption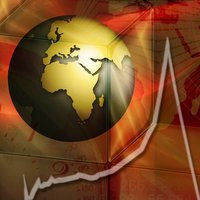 The two most populated countries in the world (China and India) represent, respectively, 15.2% and 11.7% of the total footwear consumption (Source: World Footwear Yearbook 2011). However the USA market stands out even though it has a lot less consumers, registering the second position at world level with a 13.4% share of the 2010 total.


In terms of imports, Europe stands out. In effect, this continent represents the most dynamic market, absorbing 43% of the footwear imported in global terms. Outside Europe, countries like the USA and Japan make a mark, representing respectively, 24.8% and 6.5% of footwear world imports in terms of quantity.