Dune London expands retail footprint worldwide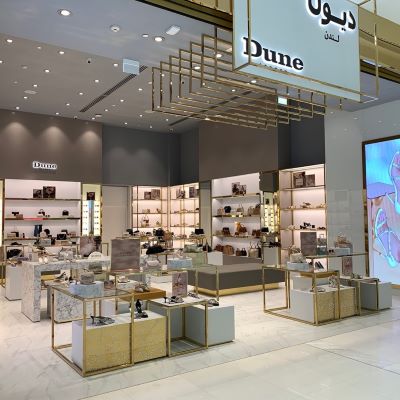 With international sales representing 26% of its total revenue, the British footwear and accessories brand is planning to expand its presence across the Middle East, Asia, and the Americas
Dune London reported having closed 2022 with "significant growth in its international sales", as they accounted for 26% of total revenue, prompting it to continue furthering growth in new and existing markets. Currently, the company has 131 franchise stores and 48 European stores and concessions.

Its major franchising market, the Middle East, where the brand has been operating for 15 years, remains a priority. With 65 stores in the region, Dune London is set in opening a further 10 stores in 2023, focusing especially on the Saudi Arabia market, which "is seeing strong growth". The first Dune London accessories-only store is scheduled to happen in the next two months in Riyadh. Further East, the brand is planning to open more stores in the Pakistani and Indian markets this year, where to date it has 3 and 13 shops, respectively.

Additionally, following the successful launch of a franchise store in Lagos, Nigeria, only last year, Dune London plans to roll out other four ones, and its franchise partner Apparel will be opening its first store in Egypt. The brand reports as well that "new concessions and stores are planned for Australia, as well as stores in North Africa and South America".

The British label also has its eyes set on the US. According to Dune London, the recent online collaboration with Nordstrom and Dillard's in the North-American country "started above expectations with a real appetite for Dune London's occasion wear styles and high leg boots". "This encouraging start in the US highlights the opportunity for the brand and heralds a major investment over the coming years", concludes the brand.

Image Credits: drapersonline.com