Duncan Ingram, from the New Zealand Footwear Industry Association, live on World Footwear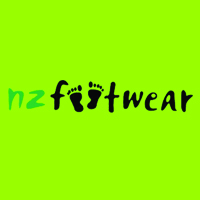 Following the announcement of the most recent numbers of the country's footwear international trade we spoke to the sector's association

According to the local association, in the last twelve months, New Zealand's footwear imports grew 0.8% in volume and 2.7% in value and reached 23.8 million pairs worthing 272.1 million US dollars. For the twelve month's period ended in July 2014, footwear imports in New Zealand continued the growth path from previous years. Main suppliers were China (65.6%), Vietnam (10.6%), Indonesia (4.8%) and Italy (4.5%); remainder countries had a meaningless share.

In the same period, value of New Zealand footwear exports declined 27.7% reaching 2.2 million US dollars; exported quantities also registered a deterioration (-24.3%) with this country from the Pacific region selling 102.9 thousand pairs abroad. The main destinations were Australia (41.2%), Sparteca* (17.8%), Japan (7.1%), UK (5.7%), New Caledonia (4.2%) and the US (3.8%).

On top of these figures, total re-exports must be added, as a total of 937.2 million pairs valued at 24.9 million US dollars, mainly coming from China, were re-exported by New Zealand. Re-exports had a decline of 5.3% in value and 4.5% in volume during the period under analysis.

World Footwear spoke with Duncan Ingram, Secretary of the New Zealand Footwear Industry Association, to understand the recent evolution of the industry in the country and current state of the market.

Mr Ingram, please tell us about the evolution of the New Zealand Footwear Industry.
Fifty years ago the New Zealand Footwear manufacturers supplied over 90% of the New Zealand market covering a range of shoes from women's high fashion through men's and women's day dress shoes, children's shoes, leisure and sports footwear, to heavy industrial footwear. The industry throughout New Zealand, was well equipped, with adequate back up service industries, and with trade training, primarily through trade apprenticeships, well set up. The high market penetration was underpinned by high tariffs on imported footwear and a system of license control that effectively kept a strict limit on the level of imports. The New Zealand Footwear Manufacturer's Federation (the initial title) had over fifty members. It was influential at Government level and had considerable clout in negotiation.
In the last quarter of the last century successive Governments began to bring in new policies that saw a steady erosion of the high tariff levels, and the dismantling of the system of licenses for imports. These measures became of serious concern to manufacturing and supply members in the early 1980s. Also, a series of Free Trade Agreements made importation of footwear easier, the Closer Economic Relations Agreement with Australia and a Free Trade Agreement with China being the most influential. These changes put great and continual pressure on our members resulting in factory closures, size reduction, and changes of focus so that firms diversified into imports, moved into retail, and became wholesalers for imported product.
The New Zealand Footwear Industry Association (as now called) changed its structure and role. Our membership has shrunk to 15. We fulfill a role in acting as an advice resource and we collect information from various organizations with which we have contact and distribute this to members, keeping them well informed about changes in Government policies and of new measures under consideration. We monitor applications for tariff remission on imported footwear and work with customs. We are the body responsible for recommending industry experts to serve on footwear standards committees.
We do not attempt more than to keep members informed; it is for them to make their own decisions about what to do with information we provide.

How would you describe the footwear market in New Zealand?
The market for footwear in New Zealand by any world standard is a tiny market. Of the 22 million shoes sold each year about 60-70% go through outlets of the large warehouse type of which there are two that predominate. The remaining percentage goes through what one may term "Independent Retailers". There are two large units in this category but the majority are small family businesses whose purchasing is through wholesalers or exporter's representatives.

In the last 12 months, 65.7% of New Zealand footwear imports had its origin in China. Is this a worry for the association and for the footwear industry in your country?
The general feeling is that any big changes in the supply position from China will be as a result of Government Policy changes in the area of economic management. I guess it comes down to what individual members are able to do in having contingency plans to meet any perceived threat to their supply chain. For the remaining members still manufacturing much depends on their market position to determine their reaction to the present position. The few who have a special niche focus their attention on doing all they can to preserve what has secured them their special niche.

In your view what is the main challenge of the New Zealand footwear industry?
The biggest challenge of the sector is to maintain a low cost reliable chain of supply.

*SPARTECA is a group of Pacific Island Nations, mostly small, which have special links to New Zealand.

Note – The New Zealand Footwear Industry Association announces results in New Zealand Dollars. The exchange rate of 0.8327 as announced by the Federal Reserve on the 5th September has been applied to convert the amounts to US Dollars.