Double-digit revenue growth for LVMH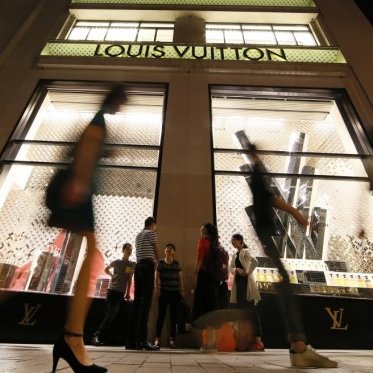 One of the world's leading luxury products group, LVMH Moët Hennessy Louis Vuitton recorded a 14% increase in revenue for the first nine months of 2017. Organic revenue grew by 12% compared to the similar period in 2016
Revuenue for LVMH in the firts 9 months of the year totaled 30.1 billion euros. With organic revenue growth of 12%, the third quarter continues the trend recorded in the first part of the year. Revenue increased by 14%, including a negative currency impact of 5% and a positive structural impact of 7%, reflecting notably the integration of Christian Dior Couture.

All business groups recorded double-digit organic growth, with the exception of Wines and Spirits, whose progress was limited by supply constraints.

The Fashion & Leather Goods business group recorded organic revenue growth of 14% for the first nine months of 2017. In fact growth in this segment has been consistent all over the year, with two digits rates registered in each of the first three quarters of the year.

According to the group: "Louis Vuitton is still driven by its exceptional strength in the field of innovation, illustrated by its first smart watch and the many creations across all of its activities. The qualitative development of its distribution network continues, as illustrated by the opening of the Maison Louis Vuitton Vendôme in Paris, which brings together under one roof all the savoir-faire of the Maison. Christian Dior Couture, whose business is consolidated for the first time in the third quarter, achieved an excellent performance. A retrospective at the Museum of Decorative Arts in Paris, which has had tremendous success, celebrates the 70th anniversary of the Maison. Fendi is stepping up its development in the United States with the opening of several new stores. Loro Piana, Céline and Loewe are making good progress. Rimowa has been consolidated since January 2017 while Donna Karan was sold at the end of 2016".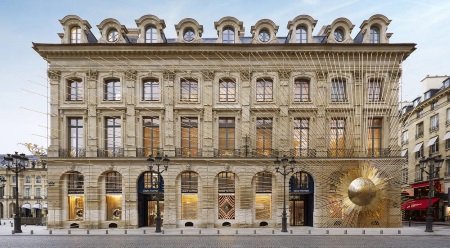 In an uncertain geopolitical and currency environment, LVMH is cautious and says it will continue to be vigilant. The group will continue to follow a strategy focused on innovation and targeted geographic expansion in the some already selected markets.

Image credits: ibtimes.co.in