Different color shoes, the new trend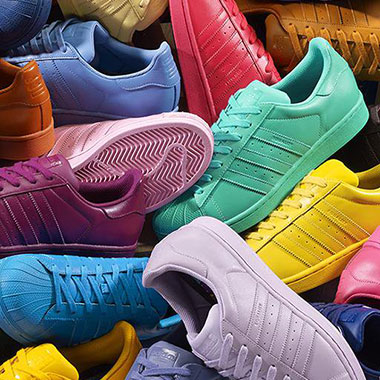 Having unmatching shoes is one of the trends in 2017, that will affect footwear and generate positive opportunities for producers
Different color shoes appear to be one of the latest trends in the footwear fashion. The first brand to present this bold trend on the runways was Céline, a French luxury apparel, and goods, that is owned by the well-known Louis Vuitton SE (LVMH).

Brands' spring-summer collection sprouted a surprise to the audience. Models paraded with different color ankle boots, one red and one white. This was the first movement to support the trend that having pieces of clothes and footwear that don't match with each other looks good.


Is it an opportunity for footwear?

Yes, it is an opportunity for anyone in the fashion industry, but brands should react fast to this trend because it might have a short-term duration. For instance, we have already watched this trend occur in soccer.

Footwear companies might create a small collection of shoes, in which each pair doesn't match. But they should be creative, and combine different colors that might look good.

To really add value, and be able to sell these shoes, brands should also focus on explaining to consumers how they can use "not matching" shoes with their style. To do that, they should show them, through images in in-store advertising, or videos on Instagram, and through other communication channels.

We all know that the footwear industry is very competitive, and to surprise consumers, companies really have to get out of their comfort zone. Knowing and taking advantage of existing trends is just the perfect way to do it. All a company needs is to be agile enough to adapt design and production in time.