DeGier, the dream of making the best shoes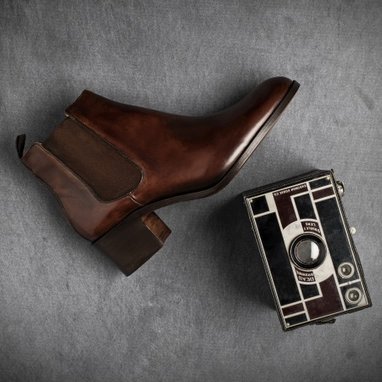 DeGier was born with the dream and purpose of making top quality footwear while remaining faithful to the ancient craftsmanship techniques already in use in the company
The history of DeGier's footwear creation dates back to 1935. Nowadays, with an heritage of 4 generations dedicated to the art of making shoes, the accumulated know how of craftsmanship is combined with innovative design approaches.

The thoroughness of the shapes and the seductive colors enhance the uniqueness of the shoes produced by DeGier, always seeking to design unique shoes with innovative shapes.

Each piece is made with passion and manually developed by technically skilled craftsmen. The aim is not only to create top quality shoes, but taking footwear to a level where man feel comfortable with their shoes and also admire them in the same way an art piece is looked at.

The elegance of DeGier's footwear is an intrinsic value to the brand, and it is shown by the style and grace of the lines produced season after seasons.