Cubanas creates slippers using coconut fibres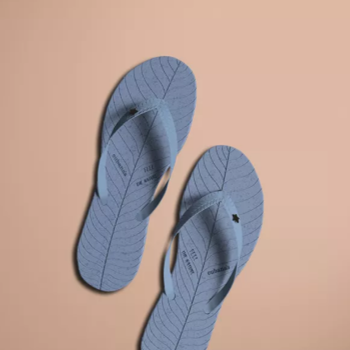 Feel the Nature is the name of the new line launched by the Portuguese-based footwear brand, which has 20 models in the most varied colours, made from coconut fibres and with a vanilla aroma
Inspired by nature the new line presented by the Portuguese footwear brand was created to respond to consumers who have always sought more sustainable fashion alternatives for their daily lives: "Feel the Nature were developed with characteristics that appeal to the need for environmental issues", stated CEO Mário Marques.


Thus, instead of the usual primary plastics, the new slippers are made from 100% renewable raw materials with a high level of biodegradability, prepared from non-petroleum vegetable oils. "In this way, we ensure that, when we step on the planet, we do it responsibly," says the brand's CEO.

Each pair of slippers smells like vanilla and is made from layers of coconut fibres.