Crocs with strong quarter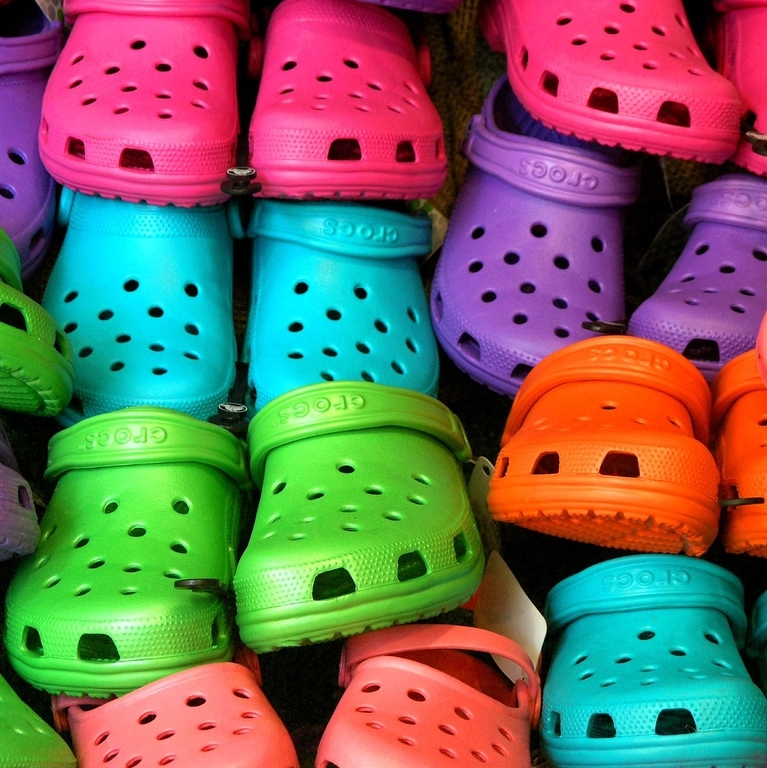 The US-based company famous for its clogs announced third quarter results marked by an increase in revenue (7.3%). As a result, the company is upçifiting its guidance
"By executing against our strategic priorities, we drove strong quarterly performance with revenues up by 7.3%, gross margin increasing 250 basis points to 53.3% and income from operations increasing by 418% to 13.9 million US dollars. Our diluted EPS was 0.07 US dollars, improving significantly compared to last year's third quarter 0.03 US dollars loss. We achieved these strong results by continuing to grow our brand strength and demand for our clogs and sandals. We anticipate a strong finish to the year and have increased our 2018 guidance accordingly, and we are excited about our growth prospects for 2019", stated Andrew Rees, President and Chief Executive Officer.

Third quarter results
Revenues totalled 261.1 million US dollars, a 7.3% increase over the third quarter of 2017, or 9.3% on a constant currency basis. This growth was achieved despite the loss of approximately 15 million US dollars due to operating fewer stores and business model changes. E-commerce grew 23.2%, wholesale grew 9.3%, and retail comparable store sales increased 15.0%. Gross margin was 53.3%, improving 250 basis points over last year's third quarter.



Financial outlook
With respect to the fourth quarter of 2018, the company now expects revenue to be in the range of 195 US dollars to 205 million US dollars compared to 199.1 million US dollars in similar period in 2017. This estimation includes a negative currency impact estimated at 5 million US dollars.

Revenue for the full year is now expected to be 4 to 5% higher than the 2017 revenue (in the order of 1 023.5 million US dollars, up from prior guidance. Income from operations should be slightly under 60 million US dollars compared to 17.3 million US dollars in 2017 and prior guidance of 50 million US dollars.