Colombian footwear exports up by 5.8%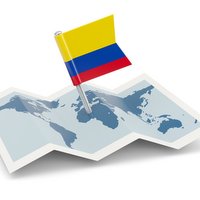 According to data released by ACICAM, the Colombian Association of Footwear, Leather and Leather Goods, Colombian footwear continues to consolidate its position in the international markets, but with a decelerating rhythm

According to ACICAM Colombian footwear exports between the months of January and June have reached 12.8 million US dollars, reflecting a 5.8% increase from similar period last year. In the previous period, from January to May footwear exports grew at two digits rate (+12.3%).

The country shipped 915 069 pairs of shoes in the period January - June, growing by 18.2%, when compared to the first six months of 2014.

In terms of destination markets four countries concentrate more than two thirds of the total footwear exported by Colombia in the period. Ecuador is the main buyer of Colombian footwear with a share of 38% (4.8 million US dollars), followed at some distance by Chile (15% share; 1.9 million US dollars), United States (10% share; 1.2 million Us dollars) and Panama (9% share; 1.2 million US dollars).